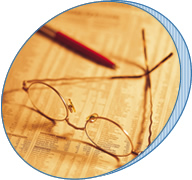 We want to be as clear as possible about doing business with us, so you will have no surprises.
User Agreement - Overall service agreement for customers.
Billing Policy - Details related to our customer billings.
Privacy Policy - Customer information and privacy matters.
Domain Registration Agreement - Supplemental agreement for customers registering domain names through us.
Service Guarantee - Money back guarantee based on both satisfaction and uptime performance.
NOTE: GlobalServers has a zero tolerance policy for spam (unsolicited bulk commercial e-mail), pornography, and copyright infringement. Any sites found to contain, promote, or link to such content are subject to immediate removal from our service. To report a violation of this agreement, please e-mail abuse@globalservers.com